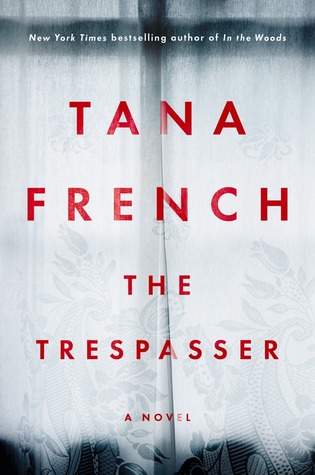 Sometimes, when you wait for a book long enough, it's impossible for it to live up to the expectations you've developed. I think that happened here. I loved the book, loved the story, but when considered against Tana French's other books, it paled a little in comparison.
In French's characteristic style, she's deep inside her character's head. The character is well developed. She knows who this person is. But I almost got the impression that she didn't like this character as much as the others whose point of view she's written from in the past. Maybe it's me, though – maybe my interpretation is skewed.
Another thing missing from this book is the hint of the supernatural. Please don't misunderstand, French never goes fantasy  or sci-fi or horror, and maybe supernatural is the wrong word to use, but there's usually a finely woven thread of otherness, the strange or unexplainable, that creates an added depth to her work. Still, a 5 star book that I recommend to my fellow mystery lovers.